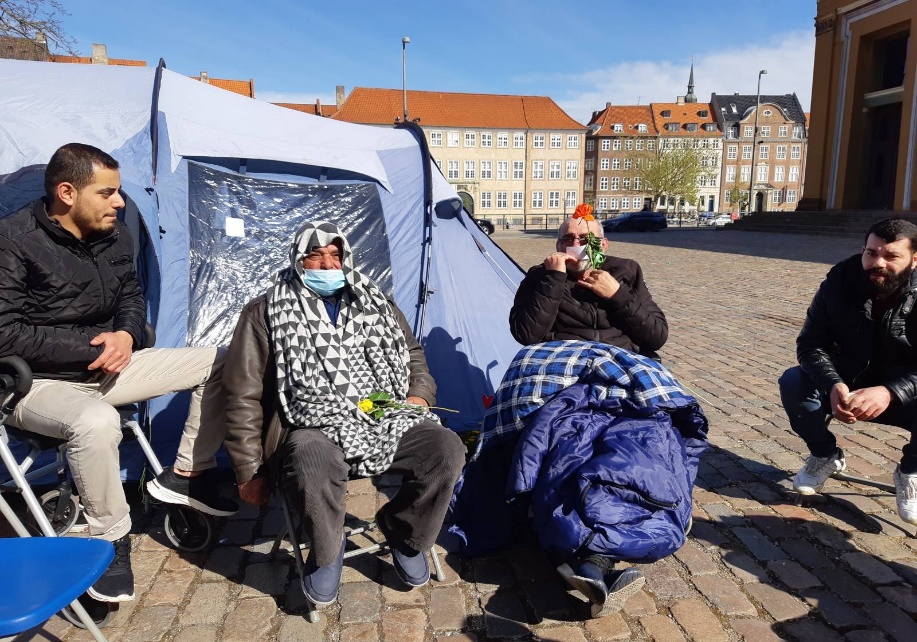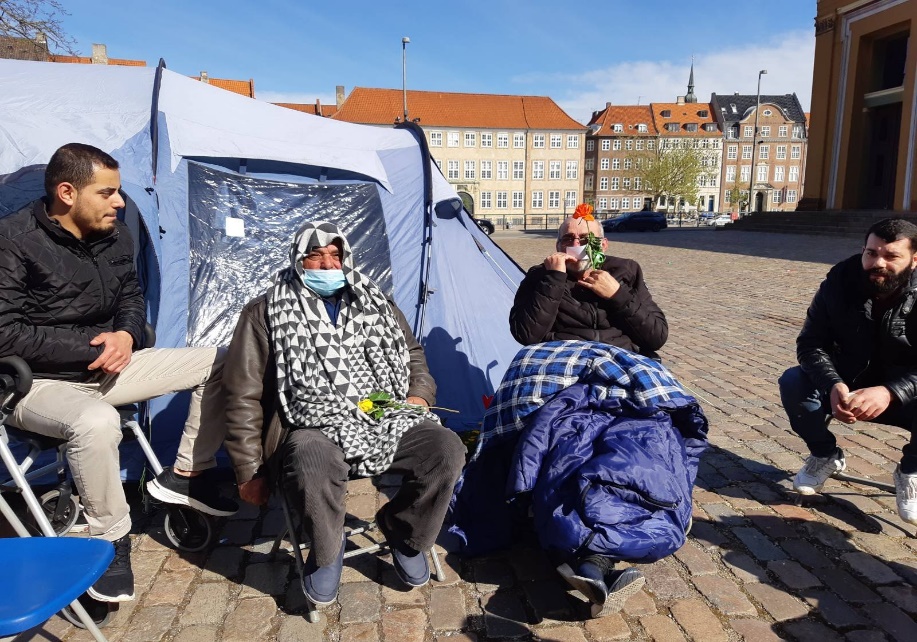 INTERVIEW WITH SAMIR BARAKAT • 22 MAY 2021
Samir has been on hunger strike for four days at the sit-in protest in front of Christiansborg, seat of the Danish Parliament, organized by Syriske Forening i Danmark. "I do it for the Syrian children, because their future is at stake with this new decision by the Danish government", Samir explains.
On 6 May, the Danish Parliament voted in favour of recognising the situation in the governorate of Rif Damascus (Greater Damascus area) as sufficiently safe for the return of refugees, following a report presented by the Danish Refugee Appeals Commission (Flygtningenævnet). However, in light of the continuing and evolving multiple conflicts in the country initially started in 2011 and resulting in more than 6 million displaced persons internationally, of which Denmark has received 493, the government's latest decision has been highly criticized internationally.
"Today it is Damascus, tomorrow it will be Aleppo", Samir warns, seeing the vote as part of an agenda to enlarge the geographical area considered safe by the Danish authorities. The Danish Refugee Appeals Commission began reassessing the overall situation in Syria after the Assad regime regained control of Damascus province in May 2018, and in early 2019 the Minister of Foreign Affairs and Integration announced that it will change the practice and assessment of refugee status by Danish authorities. As for 2021, the UNHCR continues to warn nations not to implement forced return to any part of Syria, including government-controlled areas, and Denmark to improve its protection for refugees.
Samir fled the Assad regime and arrived in Denmark in 2014, imagining that he would find freedom. He was 49 years old when he left Syria. But for the first year after his arrival, when asked him how old he was, he would reply: "I was just born." He felt that when he arrived in Denmark he was born a free man.
Today, following the deteriorating rules and conditions for Syrian refugees in Denmark, he says he feels more than a hundred years old.
"First of all, Damascus and Syria are not safe places. Syrians returning to Syria face the Assad regime that arrests them, kills them and takes them from their families. Secondly, if the Danish government doesn't want to believe us, then I will continue not to eat anything until the government says they won't take us back to Syria."
The day after Samir started his hunger strike, he was followed by another protester, Azzam. Like the other Syrians gathering day after day in front of Christiansborg, they are facing down extreme uncertainties regarding their refugee status as well as new pressures from the Danish government.
"While the Assad regime continues to kill Syrians in Syria, Danish government regulations have started to kill Syrians in Denmark," Samir says.
"If the price of freedom is my body, I will buy it, for all Syrians and Syrian children to live freely."